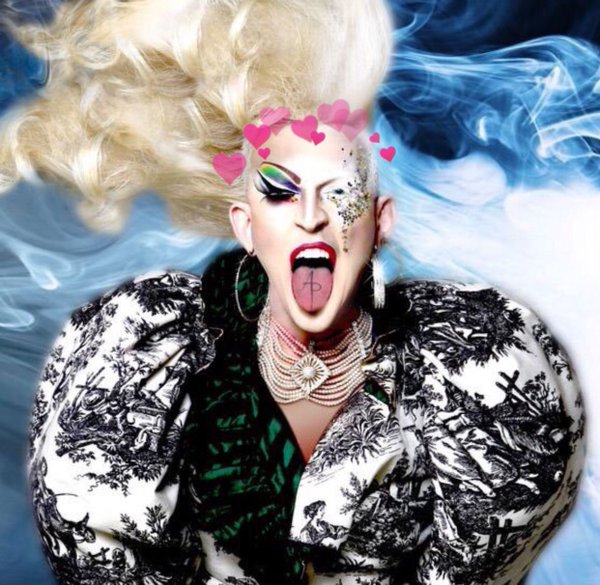 Justice for Acid!

What a shock, seeing Acid Betty eliminated. Granted, her Snatch Game sucked, but she was so good, soooooo dang good.

Come back, Acid! I want to watch you forever.

In a season with incredibly strong, talented and beautiful queens, Acid Betty captured my attention right from the start. When she's onscreen, I don't look at anyone else.

Love her painting skills, the lack of boobs, the looks—my God—the looks. So detailed, so thought out. And despite her lovely shady bitch edit, she was a sweetheart under it all. Yeah, yeah, so she got untucked in Untucked once. Been there. I haven't been tactful every second of my life.

Simply fascinating to watch. She would make ugly shapes with her mouth, and then immediately follow up by making beautiful shapes with her mouth. And she has the bone structure to hang all that paint on.

She was art and fashion and fire! So smart, so talented, so interesting.

I don't even care who wins anymore, even though I knew she wasn't going to. I was counting on at least top 4 for Acid. I'll watch, but the light has gone out of this season for me, even though I like a lot of the other queens.

I don't love them, and I loved her.