http://www.dreamspinnerpress.com/store/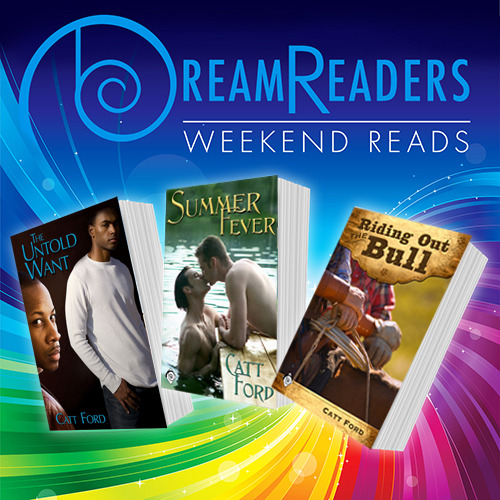 Three of my ebooks are on sale for 99¢ for a limited time and they are some of my faves.
Riding Out the Bull was my first bull riding story, where a former couple manage to ride their way back into each other's hearts. Doug is older and on the verge of retirement. He has set his younger lover, Jamie, free, thinking it's better for his career and life not to be tied to a retired old rider. But Jamie has other ideas.
In The Untold Want, another former couple run into each other after many years. Myles couldn't deal with being gay, so he married and focused on his career, while Davion finds success as an artist, living out and proud. Although in his 40's, Myles struggles to reach for what he wants — a future with Davion.
Summer Fever was one of my favorites. This is one story that simply flowed out of me, and was such fun to write. A chance encounter between a hunky police officer in uniform and a cocky young scientist leads to something more. And who doesn't like a man in uniform.
And then for people who like their love stories in French, the novel The Last Concubine, in the French translation. It's historical. I love that story too, it was such an adventure to write. And I loved doing the research for it.
http://www.dreamspinnerpress.com/store/product_info.php?products_id=4744