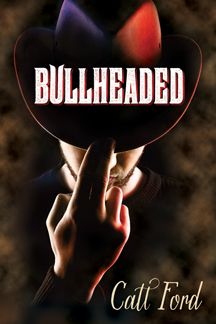 Bull riding is the most dangerous sport in the world and any rider could be killed or crippled without the heroic bullfighters who keep them safe in the ring. The bond of trust between rider Cody Grainger and bullfighter Johnny Arrow has gone beyond the professional arena into love but there are still barriers that tear them apart.

A ten year age difference presents each man with different challenges. Cody is fighting retirement to remain dominant in the extreme, adrenaline-rush sport he loves, while Johnny is only beginning to find recognition with his bullfighting team. Frustration makes Johnny walk away from Cody, sending the rider into a spectacular slump that threatens his quest for the Championship. While they're apart each man learns enough about themselves and the people who love them to realize they are meant to be together but the male pride that drives both macho professions may be enough to keep them apart.
This was a fun story to write. I love watching bull riding but I soon started to see that the bullfighters have a pretty important job as well. Their courage and athleticism inspired me to find out more about it. I'm no expert but I hope I've brought some interest to the sport of bull riding.
I'm drowning in deadlines but I'll do my best to post an excerpt next week. In the meantime, you can go to Dreamspinner and read about it there. I hope you'll enjoy it as much as I did writing it.
Available at Dreamspinner Press:
http://www.dreamspinnerpress.com/store/product_info.php?products_id=3764