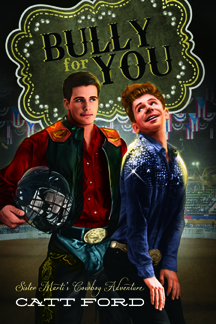 A while back, the DSP anthology, Make a Play, came out with lots of lovely sports stories. I even wrote one: Bully for You, which got some decent reviews. It's funny and it's about bull riding.
What I wanted to point out though, is the beautiful cover that DSP Art Director, Paul Richmond, painted for me. It's the best cover he's ever done!!! (I might be a tinge partial.)
I just love it to death and I want people to see it. Because it's brilliant.
Oh, and you can buy the story here:
http://www.dreamspinnerpress.com/store/product_info.php?products_id=3924